"Rendez-vous" with history...
34.95$
Details
Buy
Experience the European charm of the first French settlement in North America. This is your chance to visit history first hand. The Latin Quarter, Plains of Abraham, Ramparts, world famous Château Frontenac, National Assembly, Basilica, City Hall, Place-Royale, Citadelle and a glimpse of modern Quebec City are the perfect introduction to the city.
Double Decker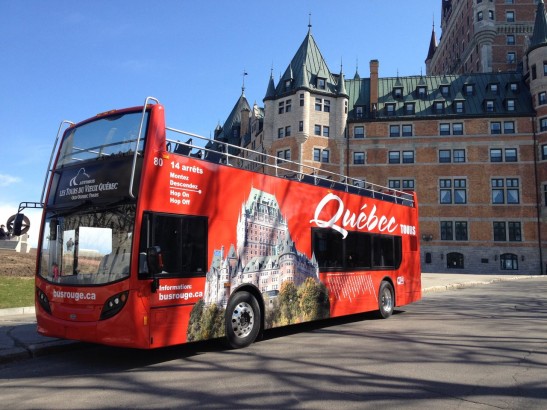 34.95$
Details
Buy
Discover Québec City from an Open-Top bus! 11 stops at Quebec City's top tourist sites on an hop on hop off tour. Discover the Old Quebec at your own pace.
A Fabulous Country Tour!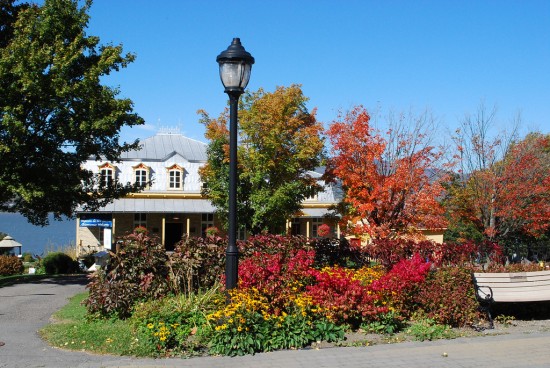 49.95$
Details
Buy
Travel back in time to rural Quebec and enjoy the view! As you ride along the 40 kilometers of Chemin du Roy to Sainte-Anne-de-Beaupré, you will pass through the many traditional villages of rural Québec.
The combination..... City & Country side tour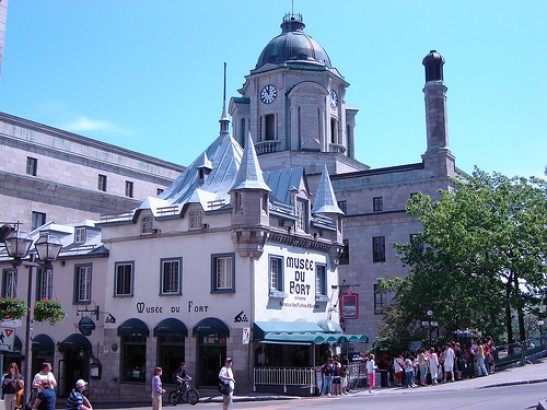 69.95$
Details
Buy
This is the ideal way to see just what Québec City has to offer. In this very complete tour, you will discover the beautiful Old Quebec along with the Beaupré Coast.
---
View all our tours »
WELCOME TO OLD QUEBEC TOURS, THE LEADER IN THE INDUSTRY OF SPECIALIZED GUIDED TOURS
We invite you to visit our various range of vehicles, which throughout the years, have proven to clearly satisfy our clientele. Our exceptional service, well renown in this domain, offers you an ultimate satisfaction, therefore insuring a performance of a superior and distinct quality.
Old Québec Tours has acquired a most remarkable reputation of excellence and reliability and is specialized in guided tours in the Québec region. Old Quebec Tours is the solution for sightseeing tours and private tours in Quebec. You can join a tour in one of our Double Decker bus, luxury coachers, our limo vans and our minibuses with a professional guide. For a Quebec City tour, a country tour, a whale watching tour or a Double Decker tour, Old Québec Tours is your best option. From our luxury minibus to our luxury coaches and our Double Decker buses, we distinguish ourselves with the courtesy that we constantly show to our customers. Our fleet of vehicles is constantly renewed and they are verified daily by our personnel in our mechanic's division in order to ensure their good performance.
Our drivers, who are highly qualified thanks to their special training, know exactly how to make your travelling with us a most pleasurable experience. Our professional guides are certified by Quebec city. We are constantly in contact with them which is helping us to verify the quality of the provided service and upgrade our service.
Our office personnel is greatly qualified and they are using the latest dispatching system and communication technology in order to give you the most excellent service available. Our dispatching services along with our general operations are handled directly at our head office which is located in Beauport in the suburbs on Québec city and we are in operation 24 hours per day.